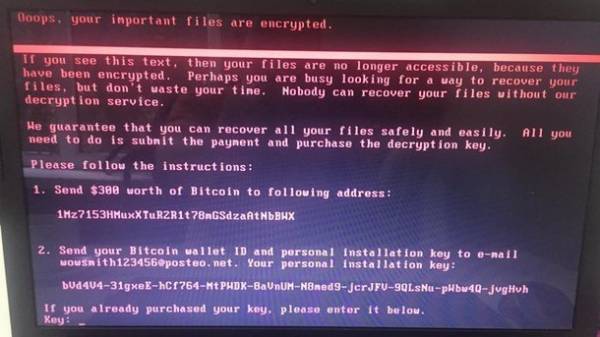 A cyber attack carried out on Ukraine is a terrorist act, the purpose of which was to achieve a denial of service of the whole country. This was told in the comment "observer" a specialist in information security Vladimir Styran.
According to him, the hackers disguised the virus under ransomware to distract from its main objectives.
"This is a terrorist act. Exclusively a large-scale attack with the aim of achieving denial of service in the scale of the whole country. The fact that masking was used some cryptofirewall should not distract you from the fact. It is solely a disguise. This is operational security, which all leads to the idea that this criminal activity. In fact, the activity is not criminal, and terrorist," explained Styran.
As you know, 27 Jun largest hacking attackthat spreads the virus Petya, was subjected to Ukrainian banks, energy companies, government Internet resources and local network of Ukrainian media and a number of other large enterprises.
The attacks began almost simultaneously at about 11:30. Virus that locks computer systems, spread very quickly. It manifests itself in the failure of computers on a Windows platform, your computer restarts and the virus encrypts all the data on it.
Later, the postal and telecommunications of Ukraine issued a number of tips, compliance with which will help you avoid getting infected with a dangerous virus.
We also learned from the company ESET, which develops software to combat harmful computer programs that Ukraine had most of the virus attacks Petya – 75,24% of the total number in the world.
Comments
comments