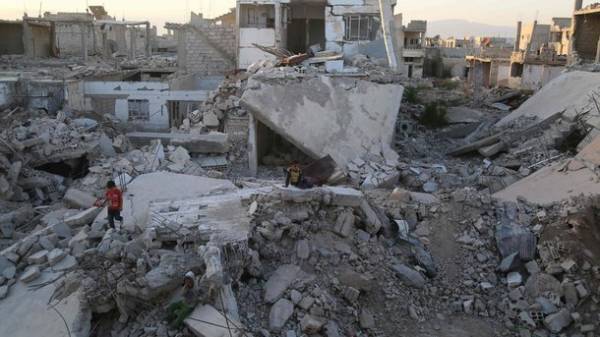 In an airstrike in Eastern Syria today, killing at least 30 civilians. it is reported Deutsche Welle with reference to the Syrian monitoring centre for human rights.
According to the report, bombs fell on the village Doblon in the province of Deir ez-Zor. Who exactly committed the bombing is unknown.
In the province of Deir ez-Zor act as planes of the coalition under US leadership, and aviation of the Syrian government and Russia.
Most of the territory of the province of Deir ez-Zor controlled by militants grouping "Islamic state". The village Dobian is located halfway between two strongholds of Islamists: al-Mayadin and al-Bukamal.
According to some reports, air strikes were applied cluster bombs. They are arranged in such a way that the explosion spread in a large radius smaller explosive devices, but they don't all explode at once, and therefore continue to pose a threat to civilians after the bombing.
Recall Israel to punish Syria for stray shells of Assad's forces.
Comments
comments