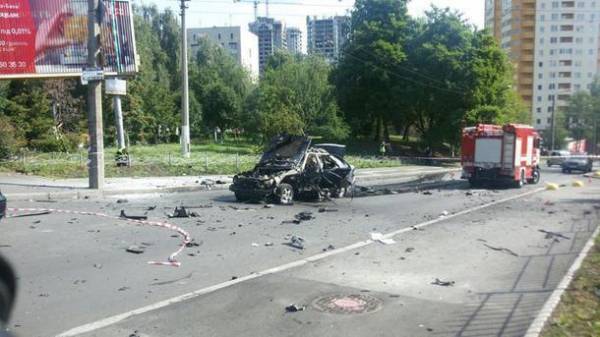 The murder of the Ukrainian intelligence Maxim Shapoval Russia is trying to weaken opportunities of Ukraine in the field of intelligence and to intimidate the Ukrainian military. It was in the pages of the Washington Post writes Molly Mackey, who was a consultant to governments and political parties on foreign Affairs and strategic communication in particular was an Advisor to the government of ex-President of Georgia Mikheil Saakashvili and ex-Prime Minister of Moldova Vlad Filat, reports ZN.ua.
In her opinion, a series of attacks on security services and the military can be organized by the Russian intelligence service, to weaken the country from within.
According to her, after the revolution of dignity such as Shapoval understood that to defend itself against Russian aggression Ukraine will have the most and nobody will come.
She also noted that over the past three years, since the beginning of the Russian aggression, the Colonel has done a lot in the area of security for Ukraine.
"He was involved in the development of both counter-intelligence and methods of confrontation against new hybrid warfare of Russia. This required a flexible, quick, creative thinking and ability to build and manage tools in the field of security," wrote Mackey.
She stressed that by such as Shapoval, Ukraine has not lost to Russia.
"Shapoval did what was necessary. Most of his developments are still classified and cannot be disclosed. But his loss will experience a team that already carries a lot of weight. Their work neoamerican, but should not be underestimated. For three years Ukraine is waging war against Russian forces and still not lost it," the article says.
Recall, June 27 at 8:16 law enforcement officers received a report that at the intersection of streets Solomenskaya and Alekseevskaya exploded the car "Mercedes". The fragments in the explosion scattered in a radius of about 100 meters and damaged other cars.
Later in the Ministry of internal Affairs stated that the murder of Maxim Shapoval – the handiwork of the Kremlin, other versions can not exist.
Comments
comments