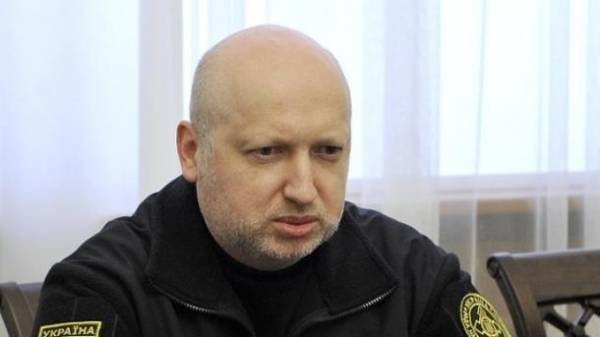 Secretary of the national security Council and defense of Ukraine Oleksandr Turchynov on Tuesday held a meeting with heads of security sector and defence on the elaboration of adequate measures against Russian hybrid threats. By results of meeting the decision on strengthening a number of measures. About it reports a press-Department service.
"The results of the meeting, given the high level of terrorist threat, approved a number of measures to strengthen counter-terrorism and counter-intelligence regime in Kiev and other regions of Ukraine", – stated in the message.
The NSDC Secretary noted that in recent months, there is a systematic escalation of subversive activities, which "implements of the Russian Federation against Ukraine in the framework of hybrid aggression".
"Today, as a result of a terrorist act in Kiev was killed by one of the best Ukrainian military intelligence Maxim Shapoval, who took an active part in the defense of the Ukrainian state from a Russian invasion", – said Turchinov.
Also the NSDC Secretary added that this attack was carried out according to the same scenario as the murder of the Ukrainian counter-intelligence, Colonel Alexander Kharaberyush in March 2017.
Turchynov stressed that there is every reason to believe that these murders are planned and organized with the direct participation of Russian special services. He also said that it was investigating the crime, the Main military Prosecutor's office.
As it became known today, at 8:16 law enforcement officers received a report that at the intersection of streets Solomenskaya and Alekseevskaya exploded the car "Mercedes". The fragments in the explosion scattered in a radius of about 100 meters and damaged other cars.
Later in mass media there was information that the deceased employee Gur was involved in the protection of informed of the killed in Kiev, Russian politician Denis Boronenkov.
Comments
comments