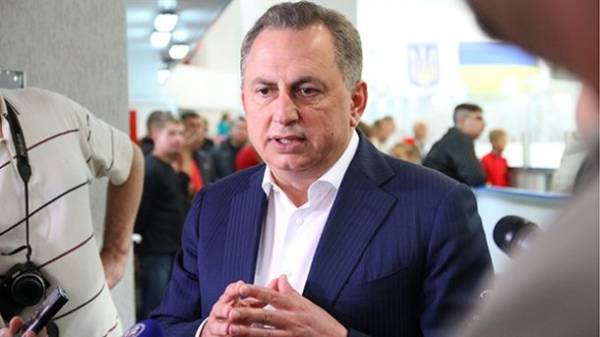 The Prime Minister of the Opposition government Borys Kolesnikov believes that to increase the level of wages in the country need to actively attract investment. About this politician said on air of Ukraine TV channel on Monday, June 26.
"All the money should stay in the country – that's the main thing", – said Kolesnikov.
Speaking about the average level of wages in Ukraine, the opposition, the Prime Minister added: "the Capital – the financial center of the country, here are the high salaries. And among regions, despite the war, Donetsk oblast in the first place. High salary where there is a large enterprise and where it is not handing out money in envelopes".
"The question is not, what is the average salary in the country, and in that, a cheque for the cost of living. All governments of civilized countries define the quality of life of how much people spend on food, on utilities and how much remains at rest. So, if we spend 56-57% on food, 30% for communal, life, leisure, education, almost nothing remains", – the politician noted.
"In order to live better, we need investment, we need jobs were more skilled. And we have already destroyed the system of vocational education and technical schools. And we need all the money remained in the country. Here we were with your colleagues at Le Bourget. It shows off the Ukrainian government? "We sold Saudi Arabia the right to manufacture "an-132". Did you hear "Airbus" or "Boeing" has sold to someone in the world the right to manufacture? That is, the Ukrainian engineers and workers of the most qualified industry in the world of aviation, will be without work, and we sold the license. All the money should stay in Ukraine is the most important thing," summed up Borys Kolesnikov.
Comments
comments