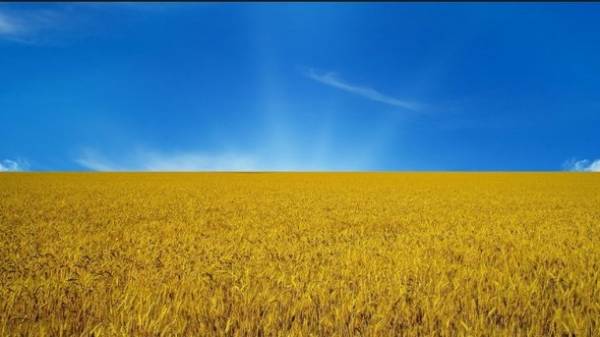 Ukraine is seeking to deepen cooperation with China, which is for us a market, and a major source of credit, and a prospective investor. In may, China was visited by the Ukrainian delegation, first Deputy Prime Minister Stepan Kubiv, Deputy infrastructure Minister Viktor Dovgan and representative of the President of Ukraine in Parliament Iryna Lutsenko.
Ukrainian officials are optimistic. For example, say that "Chinese Railways" is considering investing in modernization and manufacture of electric locomotives at the production facilities "Ukrzaliznyts". However, many projects that China promises to Fund, remain at the level of memoranda, etc.
However, there is obvious progress. So, the Ukrainian company "Motor Sich" and the Chinese Beijing Skyrizon now working on a joint development and production of aircraft engines for the Chinese company Skyrizon plans to invest $250 million in modernization of the production and design capacity "Motor Sich".
Thus, Ukraine was able to realize his potential in one of the most knowledge-intensive industries in the world – aircraft. Creating a joint venture in China, "Motor Sich" and the Chinese company will be able to master a large market.
Kiev is very interested in China invested in the establishment of production on the territory of Ukraine. The government insists that it should open a joint venture, guaranteeing tax revenues.
According to the Embassy of China, Chinese investment in Ukrainian agriculture, energy and other sectors reached $7 billion In particular, recently, CNBM has completed the registration of ownership of the ten largest solar power plants in Ukraine with total capacity of 267 MW. According to the CEO of the company Yunji Chen, had invested about $1 billion.
Speaking about Chinese investments in the agricultural sector, it is worth mentioning the construction in Nikolaev sea commercial port transshipment complex of grain and oilseeds with an annual capacity of 2.5 million tons. Corporation COFCO Agri has invested in the construction of the terminal is $75 million And, contrary to popular belief that China gives money only in order to provide work for his contractors, building terminal Ukrainian company "Ukrainian budulinek", and the hardware and the supplied metal producers (Neuero, AGI, etc.). Such investments are quite clear: China is interested in Ukrainian grain, primarily corn, and building its own terminal in the port, it reduces the cost of transportation. Logistics and its cheaper China pays a lot of attention.
It is the reduction of logistics costs can Ukraine to attract more Chinese investment. China is beneficial to deploy here, for example, Assembly production, partly produced in Ukraine is completing to continue to sell products in Europe. The more that Ukrainian workers are now working even for lower wages than the Chinese. Recently, Vice President of China international chamber of Commerce Sungjun Liu noted that China is interested in placing their production on the basis of the Ukrainian industrial parks and has provided a plan of cooperation.
According to the President of the company "Ukr-China communication" Vyacheslav Lysenko, the Chinese are very interested in creating, but they need a guarantee of investment. "They have such a strategy – first in a new country, as an icebreaker, comes the state, and then the business. It is important not to lose money, and then they think, how they multiply" – he said in an interview with UBR. In fact, that's why the most successful investment in Ukraine to China is when he supplies the equipment, which if necessary can return.
Experts say that Chinese businessmen are very carefully make decisions, so surprised that from the signing of the memoranda prior to the implementation takes a long time, is not necessary. But China's interest is still very obvious, despite all of our "special circumstances".
Official visits of Ukrainian officials is important, but they don't happen too often, but the business "runs the elbows" all the time. In order for cooperation between Ukraine and China have reached a new level, with the aim of creating a new platform to attract Chinese investment in Ukraine, Embassy of Ukraine to China and the Chinese company Xinwei Group in 2014, in Beijing created the "Ukrainian house".
In the "Ukrainian house" held a presentation for Chinese businessmen, investment and law firms acquaint them with commercial potential and nuances of the tax system of Ukraine. I think, to implement new projects in Ukraine, China will be more active – real projects are a clear signal about it.
Comments
comments