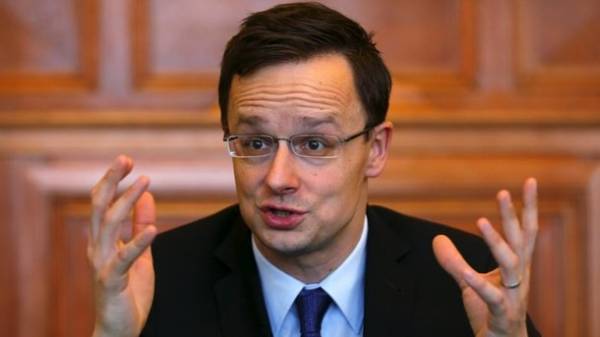 The Minister of foreign Affairs and trade of Hungary Peter Siyyarto criticized the European Commission for the pressure on the countries of Central Europe in connection with the migration crisis.
"Instead of solving the problem, the European Commission chooses Hungary, the Czech Republic and Poland, Central European countries and blackmails them, threatening with punishment," said Szijjártó in an interview with TV channel "Belarus-1", aired on Sunday.
"Why don't they do real issues? (…) Instead, they carry out demonstrative flogging those countries that are openly talking about challenges and threats," he said.
In his opinion, "the European Union treats migrants with hypocrisy."
"We have allowed half a million illegal migrants enter the territory of Europe without any control and regulation: no one is checked, we don't know who these people are, why they came, what their plans are. Obviously, it's a huge risk," said szijjarto.
"We can already see that Europe is faced with the most serious wave of terrorism right now: terrorist attacks happen almost on a monthly basis, it's just crazy," said he.
"This is simply unacceptable," – said the Minister of foreign Affairs of Hungary.
Comments
comments