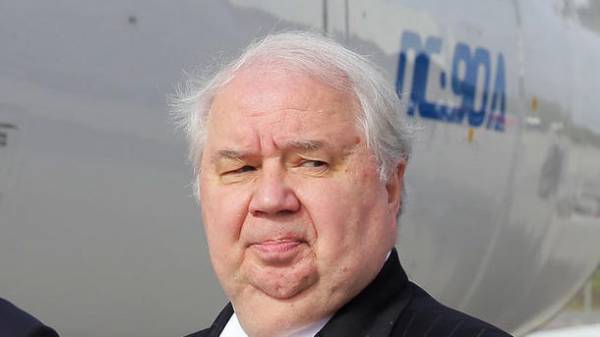 Russia's Ambassador to the U.S. Sergey Kislyak was going to leave his post. This was hinted in his Twitter, former U.S. Ambassador to Russia Michael McFaul.
He said that he liked to work with him, and wished him all the best.
"As Ambassador Kislyak is going to leave the Russian Embassy in the US, I wish him all the best. When I was an American civil servant, I enjoyed working with him, even when we had disagreements," said McFaul.
As Ambassador Kislyak gets ready to leave @RusEmbUSA, I wish him well. While in the USG, I enjoyed working with him, even when we disagreed.
— Michael McFaul (@McFaul) 25 Jun 2017
Despite the words of the American diplomat in Russia has not yet made any official statements about the recall of its Ambassador.
As we know, Sergey Kislyak involved in the scandal about the relations of the team trump him. So, earlier The Washington Post, citing sources, reported that the adviser to the President on national security issues, Michael Flynn discussed with the dubious question of the lifting of sanctions.
"The national security Advisor, Michael Flynn privately discussed U.S. sanctions against Russia with the Ambassador of that country during the month before the President trump took office, contrary to the assertions of public officials", – stated in the message.
In turn, the former Director of the Federal Bureau of investigation (FBI), James Comey said at a closed part of the hearings special Committee on intelligence of the Senate of the U.S. Congress that the American Minister of justice and attorney General Jeff sessions was able to meet with the Ambassador of the Russian Federation in Washington, Kislyak three times.
Comments
comments