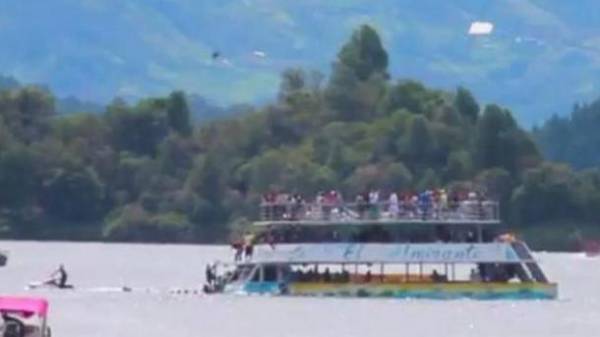 Pleasure boat with 150 tourists on Board sank in a reservoir, Penol located in the North-Western part of Colombia. According to BBC News, the incident occurred on Sunday, June 25.
At the scene conducted rescue operation, which also involved the helicopter Military-air forces of the country. Official information on victims at the moment. In this case The Sun, citing local media reports three dead. Missing, according to the newspaper, there are about 30 people.
The survivors in the incident said that the cause of the shipwreck is that the ship was overloaded. While none of those on Board had life jackets.
Twitter already has a video from a sinking boat.
Embarcación con cerca de 150 personas a bordo naufraga en la represa de Guatapé, Colombia. https://t.co/VM77XSyLXK
— Moments en Español (@MomentsES) 25 Jun 2017
Comments
comments