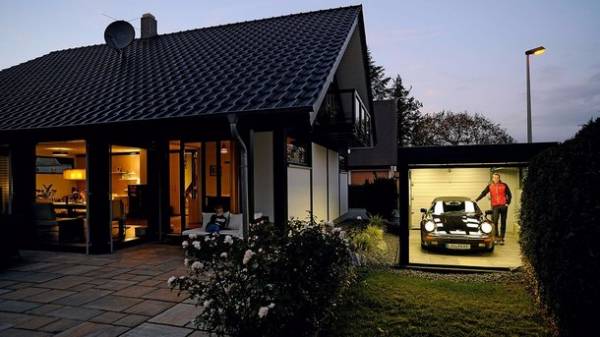 The German Porsche fan and owner of classic 911 Speedster version was built for vintage sports car special room with glass walls. 46-year-old Andreas Kümmel tried to make its construction was not like a garage and was used for the car rather the room, – the "Motor".
In the "room" Porsche, there is virtually no usual attributes of the garage, not counting the gate. And two walls almost entirely made of glass, are located on the side of the house Kümmel — so he can enjoy the car literally off the couch in the living room. Thus, from the road the building looks like a normal garage or utility room and does not attract attention.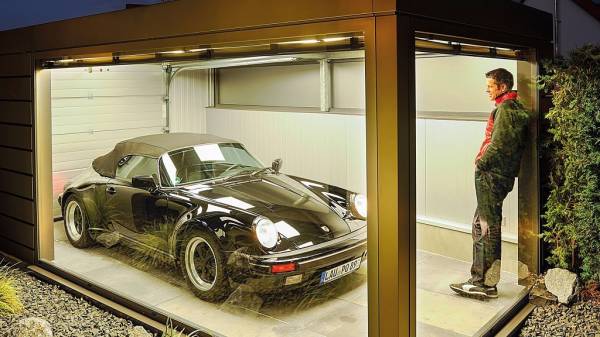 To create an unusual garage valadez 911 Speedster 1989 issue attracted friends and relatives with specialized skills. For example, a friend, an architect, who came up to make the room with a conical narrowing, and theatre artist in stage design and lighting. Last prepared for the "room" light panels that are allowed to avoid unnecessary shadows and light refraction.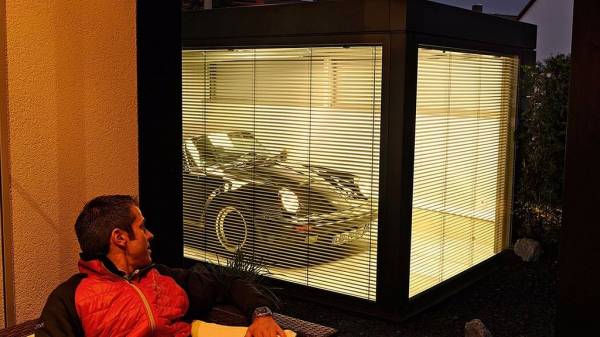 In addition, the lighting in the garage has a remote control, so that the owner could at any time see on the car being in the house or on the street.
In winter, Andreas Kümmel uses to store rare Porsche special inflatable capsule Carcoon: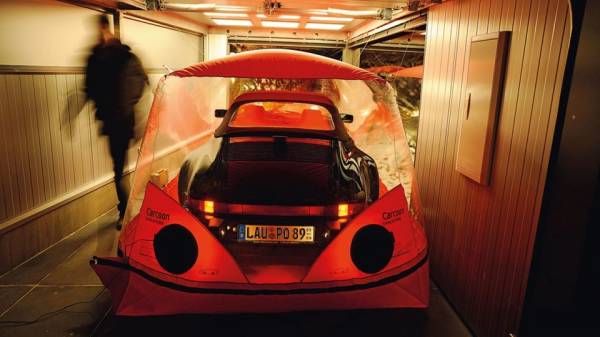 The story of an employee of a major Bank Andreas Kümmel and his "room" for Porsche, said the press service of the brand. How notes portal Autorambler, the 911 Speedster was the dream of his father, but the dream remained unfulfilled during his lifetime. The kümmel promised myself to buy a car just like this and made it, having found a decent copy (with mileage less than 19 thousand kilometers) in the United States.
Comments
comments