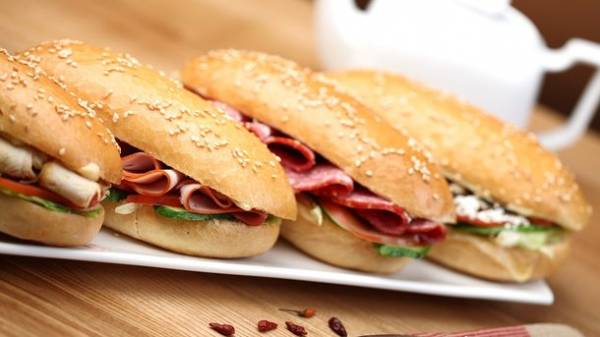 For a quick snack or for a picnic in the city's perfect home-made sandwiches with various fillings. The website edinstvennaya.ua offers a simple recipe for a delicious sandwiches with ham, cheese and pickles.
INGREDIENTS
100 g ham
100 g of hard cheese
3 pickled cucumber
any microgreen
2 tsp. mustard
2 buns for hot dogs
Also according to your taste you can add in these sandwiches tomatoes, bell pepper, mayonnaise and other sauces, and microglia perfect radishes, sunflower and pea.
How to cook sandwiches with ham and cheese
Cut ham and cheese into thin slices, pickled cucumber cut into slices. Buns for hot dogs cut in half lengthwise and brush the inside of the mustard.
Roll rolls sliced ham and put it on the bottom of buns, top lay slices of cheese, then slices of cucumbers, add microgrid and cover the tops of the rolls.
Comments
comments