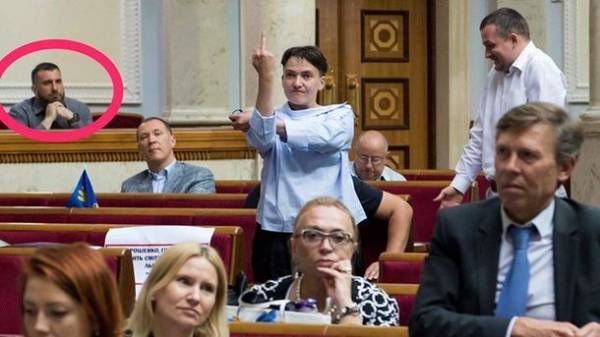 The people's Deputy Hope Savchenko said that her yesterday's trick with the obscene gesture of the middle finger was addressed to the Prime Minister of Ukraine Volodymyr Groisman. She told about it in the comments to NewsOne TV channel.
She said that it happened during the vote for the budget.
"Despite created around me a reputation as an impulsive person, I am a balanced person, I have no rash actions. Once again Groisman demonstrated contempt of Parliament… it Was a vote for budget… I showed it specifically Groisman", – said the Deputy.
She noted that her actions were a response to the gesture of the Prime Minister.
"Once the law has not passed and paruby once again put to the vote, Groisman started to put pressure on pity, they say, because deputies will be the underfunding of pensions and so forth… After that I told him from across the room shouted that we should not press on pity and not have to work, I want to show you which gesture showed Groisman," – said Savchenko, and then rose from his chair and demonstrated the gesture which she said showed the Ukrainian Prime Minister.
At the same time, the MP expressed hope that the cameras were able to capture not only her outburst, but the gesture Groisman.
Yesterday at session of Parliament Hope Savchenko was seen in blouse with bare shoulder that prevented her celebrated obscene gesture, which immediately photographed.
Comments
comments