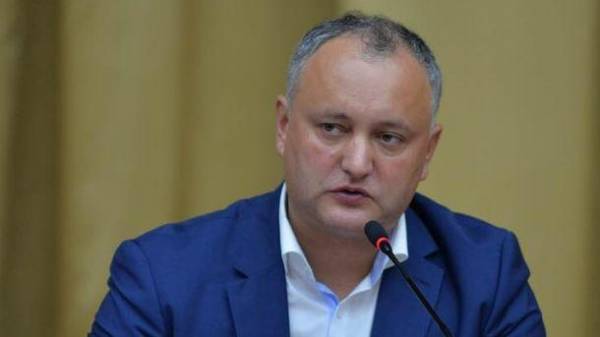 The President of Moldova Igor Dodon on Tuesday evening signed a Decree to initiate a consultative referendum on four issues.
The decree was signed at a press conference devoted to summarizing 100 days of Dodona as President.
According to Dodon, "the referendum for four issues that concern the citizens of Moldova."
These issues are: repeal the law on the procedure for return of stolen billion euros from the banking system; on vesting the President with additional powers for the dissolution of Parliament and purpose of date of early parliamentary elections; reducing the number of MPs from 101 to 71 Deputy; about the teaching in educational institutions of the subject "History of Moldova" instead of "History of Romanians".
"I promised that the controversial issues of high importance will be decided by referendum. All these problems I tried to solve in the Parliament. Brought these proposals to Parliament, but they block all initiatives. I I see no other way but to appeal to the people to learn the opinion of citizens on these important issues," said Igor Dodon.
He noted that a consultative national referendum "on the issues of national importance" scheduled for the 24th of September 2017. He expressed confidence that "people will support these initiatives."
"On the basis of this referendum, immediately after the vote, in October and November, I will sign the Decree about dissolution of Parliament and purpose of date of early election. No I wouldn't interfere, don't try," he stated.
According to the legislation, the President has the right to initiate a consultative referendum, but has no right to initiate a constitutional referendum. The Advisory referendum has no legal effect.
Comments
comments