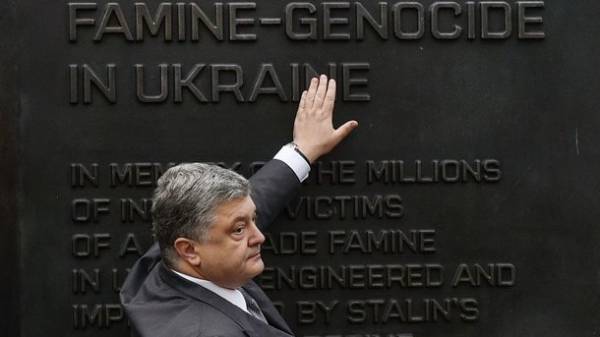 The us Congress may adopt a resolution on the recognition of the Holodomor in Ukraine in 1932-1933 as genocide, said the President of Ukraine Petro Poroshenko.
"Just concluded a meeting with speaker of the house Paul Ryan (Paul Davis Ryan), leader of the Democrats in Congress, Ms. Pelosi (Nancy Patricia D Alesandro Pelosi) Congress, where we received further confirmation of bilateral support by the Congress, by the Senate of Ukraine. Primarily the result of the meeting is that I raised the issue on consideration in the Congress resolution and the recognition of the Holodomor as genocide of the Ukrainian people", – Poroshenko told reporters in Washington following his visit to the USA on Wednesday.
He added that his visit to the United States began with a visit to the monument to Holodomor victims in Washington. "We have received the full support of the congressmen who agreed to expedite consideration of this resolution," – said Poroshenko.
Comments
comments