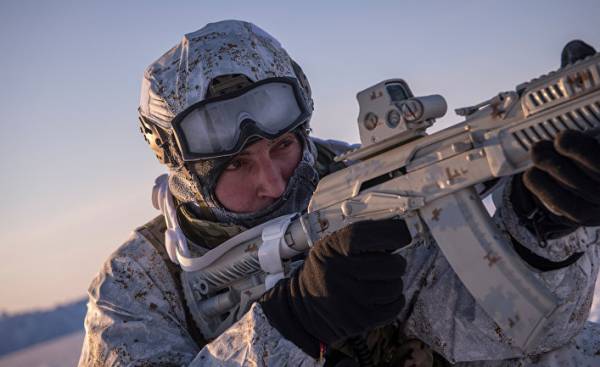 June 15 adopted a new law on actions for the preparation of a terrorist attack. Unfortunately, the discussion of this bill has turned into a political struggle. Most of the experts also had to decide whether to support the administration of Abe or not, and to debate in accordance with that position.
When I was a diplomat, was responsible for Russia. Then I witnessed the attacks related to the Chechen problem. When I worked as chief analyst in the Department of international information of the MFA and several times visited the main office of the "Mossad" in tel Aviv and SVR in Moscow. There with me instructs professionals fighting terrorism on the front lines.
And currently, experts in the field of counter-terrorism from different countries come to Japan and conduct a briefing on the situation around the "Islamic state" (banned in Russia — approx. ed), as well as terrorists singles who sympathize with him. That is why my opinion on anti-terrorism measures is fundamentally different from the majority opinion of Japanese experts.
I would venture to Express their point of view, realizing that it may find absurd. To take effective counter-terrorism measures need to get to the essence of human intentions. To this day in Japan there are radical Communist wing.
The members of such groups dream is to overthrow the government with violent revolution and seize power. In their works they talk about terrorism and violence. However, there is a difference between statements about these ideas and their actual implementation.
Like Communist extremists and members of the IG, and the terrorists who support it, represent a different threat. The ideas and beliefs lead to terrorist activities. Therefore, in order to prevent terrorism, it is necessary to understand the beliefs of the terrorists who act, not speak. Perhaps in Japan, my statements would call absurd, however, Israel and Russia, who came face to face with terrorism, such views are common not only in security services but also among the political elite.
It is a mistake to believe that in Japan impossible attacks such as the Middle East, the West and Russia. Unfortunately, in Japan attacks occur. The fact that along with the US, the EU and Russia, ISIS has also set his sights on our country. Terrorism has reached the level at which is simulated when and in what form will carried out the attack.
Earlier, intelligence agencies had managed to prevent terrorist attacks through their own efforts, in spite of the various legislative gaps. For example, it was applied the law on the preparation and plotting vendetta (article 93) and raised the public due to the disclosure of information about students who wanted to join ISIS, and their mentor. As a result, these forces managed to suppress with the help of public pressure.
However, in cases when from a rational point of view, was the probability of participation of the Japanese in the attacks of ISIS, to start a criminal investigation was not possible. It is obvious that in the current legislation there are gaps, which relate to counter-terrorism measures.
I'm particularly concerned about how IG and his accomplices affect students and high school students.
The jihadists tell us that they were deported from Turkey, and Japanese authorities took their passports. They use various excuses to chat with students and to involve them in extremist activities. Behind them are the curators who are fluent in Arabic and well versed in the regional situation.
Some young people believe that the closed nature of Japanese society can be changed overnight. Among youth there are those that believe the Islamic culture of the avant-garde fashion. Some are thinking about suicide because of problems in the personal sphere, at school or work.
The terrorists get close to such young people, using a kind word, and try to involve them in terrorist activities. It is time to think carefully about their worldview and religious security measures against ideology, which brings terrorist ideas in society.
Teachers should be aware of the danger of terrorism. I think if they have information about any calls for terrorist activities, they should ask students to report to the police. Teachers must protect their students from dangerous adults policy.
Comments
comments