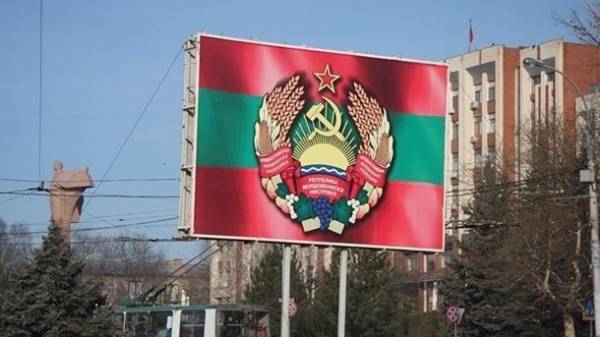 The Kremlin may try to push into the Ukraine and the unrecognized Transnistria if Kiev would accept it, then there can be a "trailer" to follow so-called "DNR" and "LNR". This opinion was expressed by "Apostrophe" military expert Oleg Zhdanov.
He noted that Russia is trying to resolve the conflict in the Donbas in their favor, maybe to do with Moldova.
"Now, they are involved in Moldova – President Igor Dodon proposes to hold the next round of negotiations with Transnistria, putting forward the ultimatum of the unrecognized TMR to fit in either Moldova or the Ukraine. Precedent may be that of the Republic of Moldova, they will not consent to enter the conflict for 25 years, and in the Ukraine – can hold a referendum. But it is already an established entity that could be part of Ukraine as a subject of the Federation", – said Zhdanov.
According to him, if Ukraine, for example, will make the unrecognized Republic, you additionally can get and "DNI/LC".
He believes that Putin is extremely necessary precedents to resolve the conflict in the Donbas.
As previously stated Igor Dodon, Transnistria will never be an independent state, and the money invested in the region over the past 25 years, approximately $ 15 billion., it would be possible to build a second Dubai. According to him, Moldova and Transnistria, there is no future without each other.
Comments
comments