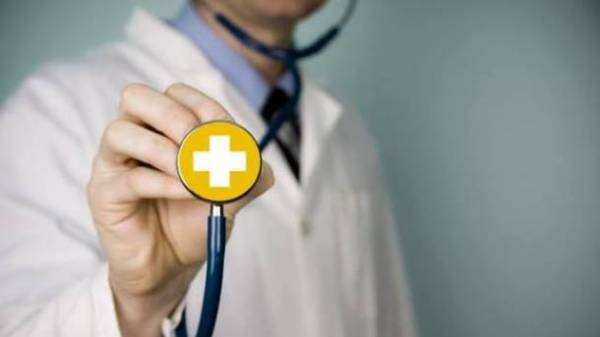 The Rinat Akhmetov humanitarian centre more than one year cooperates with the best clinics and specialists of the highest category, which are saving people with serious illnesses. Special attention is paid to health of children. In the framework of the project "Rehabilitation of the injured children", "Healthy heart" and "Medicines for children", the centre helped more than a thousand people.
Small Arseny of Donetsk region, had lived since birth with a heart defect. Of money on expensive surgery my parents had. The humanitarian centre helped the boy overcome the disease.
"We were faced with a choice: either surgery to make an open type, whether to raise money for the occluder. Surgery to do not recommended, as it is 6.5 years, – says Anastasia, mother of Arseny. – Taking care of people from Rinat Akhmetov I know for a long time. Big thanks to him and kowtow for what still is, who to contact, when a person is facing this situation, that hunting shout, and shout to no one, and you have heard".
Yesterday, on the eve of the Day of medical workers, Humanitarian staff came to congratulate the doctors who, in cooperation with the Headquarters every day saving people's lives.
"The humanitarian centre of Rinat Akhmetov tries to help in the treatment of the most vulnerable categories of the civilian population of Donbass. Particular attention is paid to helping children. The staff assists in the rehabilitation and treatment of children of Donbass, the results of the test strips, anticonvulsant and anti-asthmatic drugs. We help highly qualified specialists, whose professional holiday. Now this is a courtesy call, but we are confident that, if necessary, we will work together to save lives", – said Igor Chudinov, the head of the direction "Targeted aid" of Rinat Akhmetov Humanitarian center.
Endovascular surgeon, Institute of cardiovascular surgery them. Igor Amosov Ditkovsky noted that when the support Staff are expensive operations for children.
"Thanks to the Staff, we have operated on more than ten children. Those kids who needed expensive equipment who needed heart surgery. Fortunately, now they are completely healthy" – said Ditkovsky.
During the work of the Humanitarian centre of help has received more than 3.5 thousand children. "Rinat Akhmetov humanitarian center has partnered with the leading doctors of Ukraine, which helps to save the lives of wounded and sick children of Donbass. All of them are real professionals and as we are in the Headquarters, put my heart and soul in the salvation of each child. During the work of Staff assistance for treatment and rehabilitation received more than 3.5 thousand children", – says Rimma Fil, coordinator of Rinat Akhmetov Humanitarian center.
Comments
comments