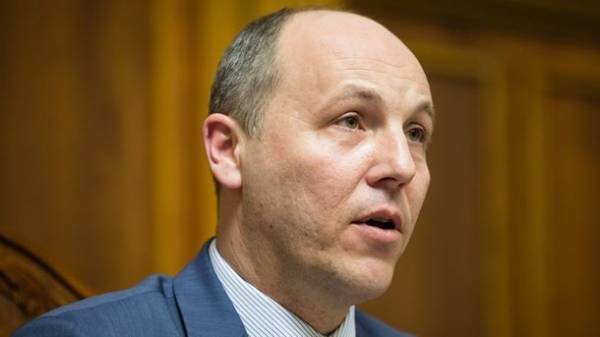 On Tuesday the Verkhovna Rada will begin work with the financial policy and information. This was at the Conciliatory Council was declared by the speaker of the Verkhovna Rada Andrew Parubiy.
"This week we have four blocks, which were still pending from previous weeks. It is primarily a question of financial policy, a block that stood at the previous plenary week, we did not have time to consider it and it is tolerated, and it is proposed to start tomorrow's plenary day. The second block – the issue of Informatization – this unit was moved two weeks ago, we came and only considered one question. And you remember about cyber security, there are still five important questions, and it is also available tomorrow as the second block. And actually these are the two key blocks that tomorrow is invited to consider," – said paruby.
According to him, Wednesday is traditionally the ratification and two of the law of the Committee on health, which are unifying. "And it is hoped that these laws will be supported by the entire room. They relate to psychiatric care, and was conducted fairly serious and thorough work of the Committee, and it is hoped that these bills and this unit will be supported on Wednesday during the plenary session. Thursday – taxation and customs policy, Nina (Nina Southerner, head of the parliamentary Committee – Ed.) long waiting for this. The question of efficiency. Also on Thursday on the proposals of the BPP, or Tuesday or Thursday, it is proposed to consider the issue on judicial reform and we are already in discussions will discuss whether to put them on Tuesday, or on Thursday," concluded Parubiy.
We will remind, earlier a member of the Committee on health, people's Deputy from BPP Sergey Berezenko predicted that the bills on health reform will be voted on in second reading on Thursday June 22. Also in the Cabinet do not exclude that this week the Verkhovna Rada may adopt in the first reading the draft on pension reform.
Comments
comments