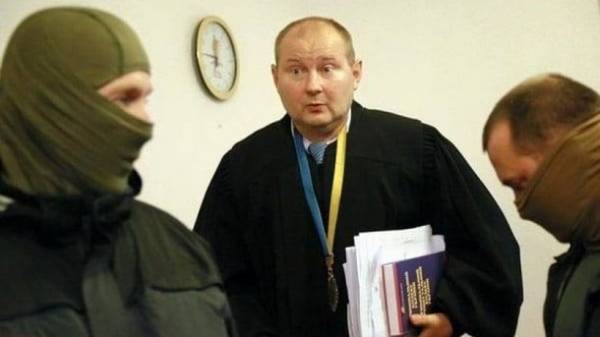 The Chisinau court for 10 days extended the arrest of judges of the Dneprovsky district court of Kiev Nicholas Chaus for illegal crossing of the Moldavian border. This is the chief anti-corruption Prosecutor of Moldova Viorel Morari, reports Anticoruptie.md.
It is reported that the extradition procedure of Ukrainian judges is ongoing, and consideration of the request of the Leadership of political asylum. It is noted that in the case of providing the judge for political asylum, his criminal liability for illegal crossing of border will put into question.
We will remind, earlier it was reported that the Chisinau court of Chaus was arrested for 15 days for illegal crossing of the Moldavian border.
As reported, on 1 March, the staff of Prosecutor's office of Moldova detained in his country, Nicholas Chaus, who surrendered to law enforcement.
Recall that on September 6 Verkhovna Rada of Ukraine gave the consent to the arrest and prosecution of judges of the Dnieper district court of Kyiv Nikolay Chaus, who is suspected of corrupt activities. The corresponding resolution was signed by speaker Andriy Parubiy.
As earlier reported, Chaus was not in the GPU for presenting him with suspicion. The judge exposed on a bribe in 150 thousand dollars. The money he kept in glass jars.
On November 11, Chaus was put by the Interpol on the international wanted list.
Chaus also was known for having led the criminal cases against participants of the Euromaidan, as well as businessman Yuriy Ivanyushchenko and former head of the party "DILL" Gennady Korban. The Prosecutor's office stated that they intend to claim for judges Chaus Deposit in the amount of 3.7 million UAH.
Comments
comments