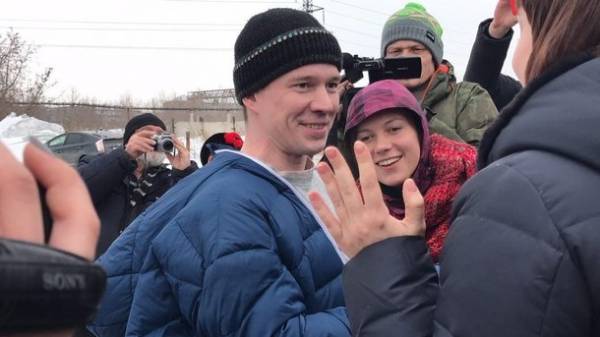 Sunday, February 26, convicted of violation of the rules of holding rallies activist Ildar Dading released from prison in the Altai region, reports TASS.
Wife Dading Anastasia Zotova reported that her husband was released and now they decide to go home.
"Ildar has released. In the near future we will decide how we will go home. Maybe on the train going due to the fact that plane tickets are expensive," she said.
Recall that the Dading became the first Russian man convicted of repeated violations of the rules of holding rallies. He was sentenced to 2.5 years of imprisonment.
The case of Ildar Dading gained international notoriety because of the scandal with the torture. Once in the colony No. 7 in Karelia, Dading said that he was tortured. The Federal penitentiary service denied the allegations. Despite this, the convict was transferred to another correctional facility.
Comments
comments