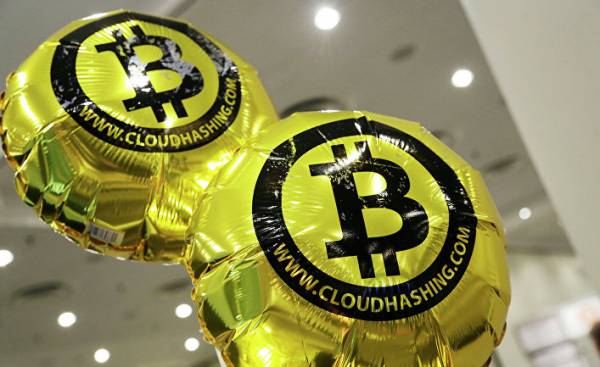 The President of Russia Vladimir Putin met with the Creator of Ethereum (Ethereum), second virtual currency after bitcoin. This technology could pave the way for the diversification of the Russian economy, focusing on the hydrocarbon sector.
Being dependent on hydrocarbon prices, Russia is seeking to diversify its economy and use of cryptocurrency can be a serious decision. On the sidelines of the economic forum in St. Petersburg, held in early June, Vladimir Putin meets with Vitaly Butterini, Russian co-founder of the Ethereum platform. According to the communique of the Kremlin, Ethereum is the second cryptocurrency after bitcoin.
"Mr. Buterin described the opportunities offered by developing them in Russia technology. The President supported the idea of establishing relations with potential Russian partners", — says in the document.
A pilot project of the Central Bank
Russian authorities start to show some interest in this technology. According to Bloomberg news at a forum in St.-Petersburg Olga Skorobogatova, Deputy Governor of the Central Bank of the Russian Federation, said that at the moment an experimental project based on the Ethereum platform, is under development. A week earlier, the development Bank gave its consent to the use of Ethereum in some government agencies.
"The digital economy is not a separate industry, it is a necessary Foundation for the creation of new business models," said Vladimir Putin at the forum, discussing ways to increase economic growth in Russia in the long term.
While Russia's economy emerges from its most serious recession over the past two decades, the virtual currency could become a key instrument in its development. Spreading and expanding the technology of Ethereum, Russia's economy can do without intermediaries and to accelerate growth.
Impressive growth
The virtual currency are on the rise. In the month of June bitcoin has set a new record, several times reaching the level of 3 thousand dollars per unit. According to Coin market cap its market capitalization is close to 45 billion dollars.
Occupying the second place after bitcoin, Ethereum is demonstrating impressive growth. In March, the price of this virtual currency does not exceed 20 dollars in capitalization to $ 2 billion. Two months later it traded for $ 390, and its market capitalization more than 36 billion dollars.
Comments
comments