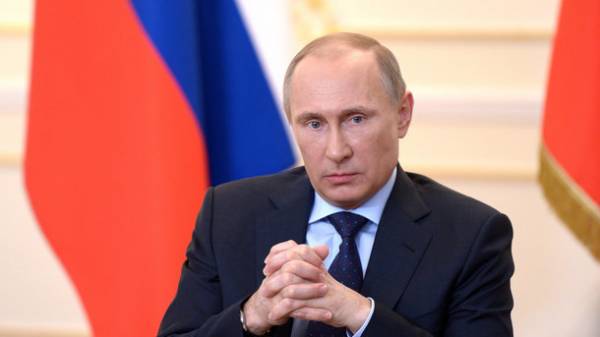 During the "Straight line" the President of Russia Vladimir Putin "hinted", answering questions about Ukraine, he occupied the territory, they are also the so-called "DNR" and "LC" is not needed. This was told in the comment "Apostrophe" Russian political analyst Dmitry Oreshkin.
In Putin's answers to questions during the "Straight line" the analyst saw the surrender of the so-called "DNR" and "LNR".
"Putin knew that would be the question of the Donbas and Ukraine. But instead of answering unpleasant questions: "What will you do with Donbass?" he began to tell me about Medvedchuk, remember Lermontov's poems, remember poems Shevchenko. It is clear that he was prepared to that option. It seems to me that it worked for a fool. I ask, as there is Russian sufferers in the Donbass, but instead he starts talking about nationalism, book. I saw that he incorporate these two self-proclaimed territory (the so-called "DNR-LNR" – ed.) is not going to. He didn't explain why, but hinted between the lines that this is the territory of Ukraine, and let it to her she understands. Moreover, it cannot answer the question of why these loyal defenders of the "Russian world" number 3 million, he did not accept a fraternal embrace," – said Oreshkin.
He also noted that through the teeth of the Russian leader was that the occupied territories of Donbas is a Ukrainian territory, making it clear she wanted no more of running into Western sanctions.
We will remind, yesterday in Russia, held a "Straight line" with Vladimir Putin, during which to him sounded numerous issues, including with Ukraine. Here you can read the main points of the Russian leader.
Comments
comments