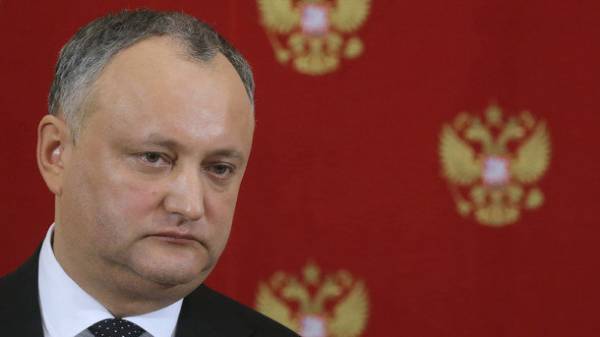 The Party of socialists in the Parliament of Moldova announced that it will initiate a new vote of confidence in the government of Paul Philip. It is reported Newsmaker.md, reports "Ukrainian truth".
As stated by the socialist MP Vlad Betrina, the faction has already collected under the vote 24 signatures when necessary 26.
"We believe this government is anti-people, anti-democratic, anti-social, corrupt, irresponsible, deceitful, and must leave. We present you a vote, signed by 24 MPs. All you need 26 signatures, we are two, so we call on colleagues from the parliamentary opposition to join us. We believe that the government of Philip should be dismissed", – said the Deputy.
In early June, the faction of the liberal Democrats initiated the censure motion, but it was signed only by the Communists.
In the past year socialist MPs put forward two no-confidence motion Philip. The first vote, which was supported by the liberal Democrats and some Communists, was launched in July last year. Then, for a vote of no confidence to the Cabinet of Ministers voted only 30 deputies with the required minimum of 51 votes. The second – in September – was supported by the Communist faction, however, the meeting of Parliament, which was to consider the draft censure motion against the government by Philip, was not held due to lack of quorum. Also, the socialists had put forward a vote of no confidence in some Ministers of the government of Philip. None of them was approved by the parliamentary majority.
As you know, in 2011-2016 years of the party of socialists headed by the current President of Moldova Igor Dodon.
Comments
comments