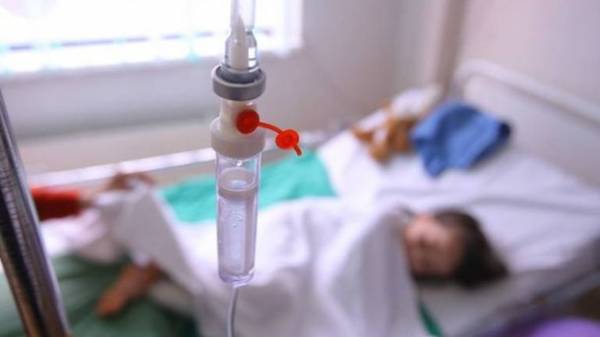 In 15 regions of Ukraine the incidence of measles. The greatest number of cases in Ivano-Frankivsk and Odessa regions.
About it reports a press-service of the Ministry of health.
"As of June 13, 2017 Ukraine was 735 cases of measles, of which 536 cases in children and adolescents. Over the same period last year registered only 10 cases of measles in Lviv, Chernivtsi, Kyiv, Cherkasy regions and Kyiv. Measles in 2017, registered in 15 regions. Most measles cases in Ivano-Frankivsk region (392) and Odessa (267)", – stated in the message.
According to Ministry of health in Ternopil region has registered 19 cases of measles in Dnipropetrovsk – 11, in the Vinnytsia – 9 in Chernivtsi – 8, Lviv – 7, in the Transcarpathian region and Kiev – 4, in the Khmelnitsky – 3, in Kirovograd – 2.
Isolated cases of the disease were registered in the Donetsk, Zhytomyr and Cherkasy oblasts.
"The increase in cases of measles due to low vaccination coverage of children and adults," – noted in the Ministry of health.
Measles is an acute infectious viral disease.
To get the measles any person without immunity. The symptoms of measles is a high fever, runny nose, cough, rash, and sometimes vomiting and diarrhea. Often complicated by pneumonia and can cause brain damage.
Specific treatment of measles does not exist, but the disease can be prevented with vaccination.
According to the health Ministry, now in Ukraine there is a combined vaccine to prevent measles, mumps and rubella is the production of GSK, which UNICEF buys for the budget.
Comments
comments