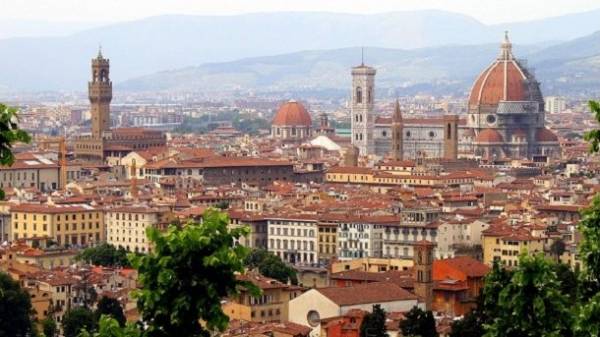 In honor of the opening of a visa-free regime between Ukraine and the EU, the mobile operator Vodafone made a gift to the Ukrainian travelers – the opportunity to be in the EU for half the price of roaming services.
The long-awaited visa-free regime with the EU entered into force on 11 June and our fellow citizens who have a biometric passport, you can go for a weekend in Europe without prior submission of documents and waiting in the embassies. Earlier, the European direction of tourism has been seriously limited because of a troublesome procedure of obtaining a visa.
However, in the way many Ukrainians, there is another obstacle – money. For anybody not a secret, nasty surprise may be the date of payment in euros. However, even people with average incomes can afford to travel to the EU and not go broke.
First of all, the question of delivery abroad is solved by coming to Ukraine low-cost airlines (WizzAir, RyanAir) – the cost of tickets to certain destinations does not exceed 50 euros. Also there are cheap train and bus tickets (RS 300-500), and no one has canceled the ability to fill a full tank before Jagodina and vegetate it on Polish roads. But whichever way you get to Europe, remember one critical in a foreign country needs – the need for smooth communication.
Roaming itself is not cheap and it concerns not only Ukrainian, but also European customers. However, in honor of the start of bezveza, Vodafone has made a gift to its customers and offers to activate the service "Roaming like at home" for only half the cost. Now, from 11 June to 11 July, the service cost from 60 to 180 hryvnia, depending on the tariff. Her package included 100 to 300 minutes of incoming calls from any operators in the world, the same number of outgoing calls on the network of Vodafone Ukraine, 100-300 SMS and mobile Internet: from 120 to 360 MB, which is probably enough for a reasonable surf for weeks.
Before the trip don't forget to add in your phone book the rooms of the Embassy of Ukraine in the host country, emergency services and the call center of the insurance company. And that you were always in touch, take care of your carrier.
How to connect your "Roaming like at home" and in which Europe operates this service read here:: https://www.vodafone.ua/ru/chastnym-klientam/rouming/predoplata/rouming-kak-doma-new-ru
Comments
comments