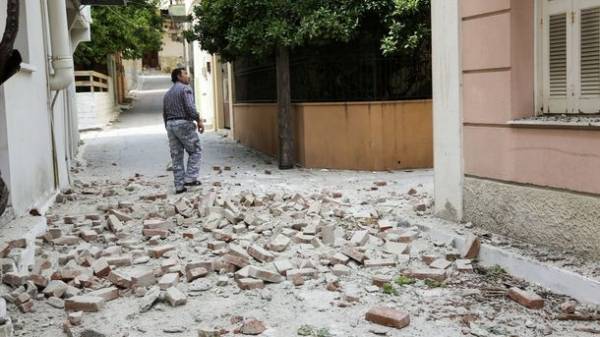 The mayor of the Turkish capital Melih gökçek believes that a powerful earthquake in the Aegean sea can be triggered from outside, and demands to investigate the causes of the disaster.
An earthquake with magnitude of 6.3 occurred on the eve near the Western coast of Turkey. Tremors felt on the Turkish and Greek territory. A victim of natural disaster in the Aegean sea was a woman on the island of Lesbos in Greece.
"I think that the earthquake may have an artificial origin. I'm not saying it's right, but there is a very serious likelihood," gokcek wrote on his Twitter page.
The Turkish official asked details to investigate the causes of earthquakes and to find out which countries belong to the seismic vessel which was near the epicenter of the disaster.
"Must all be thoroughly investigated. Was there any seismic survey ships near the epicenter? If so, in what countries do they belong?" – said the mayor of Ankara.
Gökçek was previously seen in the tendency to associate natural disasters with the theory of a conspiracy by foreign powers against Turkey. In February of this year, Ankara's mayor said that the earthquake in the Western Turkish province of çanakkale magnitude 5.2 probably had an artificial origin, and was called the "dark outside forces" to destroy the Turkish economy.
Comments
comments