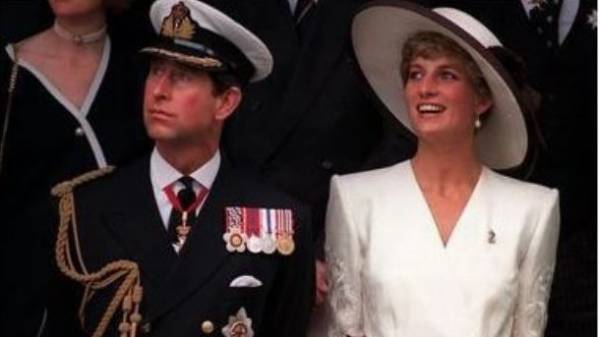 The life of Princess Diana has always interested the public. After her death in 1997, the book and movies about her life. But perhaps the most valuable material you can consider it audiogenic, which she led for many years.
In the year of the 20th anniversary of the death of Diana biographer Andrew Morton has published a transcript of Frank confessions of lady Di about her marriage, bulimia, or attempts to commit suicide, reports cosmo.ru.
Princess Diana and Prince Charles married in 1981. Despite the lavish wedding, their marriage was not happy. Largely because Diana thought Camilla Parker Bowles, the mistress and later second wife of Charles.
"We got married on Wednesday. Monday we visited St. Paul's Cathedral, and there, in front of cameras, I began to realize what was waiting for me. The situation with Camille followed me all the time, with the most engagement. I could not speak to anyone about it, and I did not have their own forces to fight," admitted Diana.
"When I walked down the aisle, I looked about for her. I knew she was close. I'd had a terrible bout of bulimia, I ate everything I could find. But the next morning I was very calm, too calm. Deadly calm. I felt like a lamb being led to the slaughter. I knew it had nothing to do," continued Diana.
Bouts of bulimia for a long time was accompanied by Diana. However, on the background of stress, she lost weight: "I don't trust Charles, I was sure that every minute when he's not with me, he's calling her. We lived at Balmoral from August to October, I lost weight in my eyes. People have noticed this abnormal thinness, by October it is already impossible to hide, all the guests were treating me like a glass vase."
For mental health Diana fought the best doctors of England: "I was depressed. I once tried to cut his wrist blades for the razor. Outside the window was raining, walked and walked without ceasing".
And only pregnancy helped Diana recovered from the prolonged depression: "In October I found out I was pregnant. William was sent to me by God. I was glad of this news, thoughts about the baby seized my consciousness. In those days it was the greatest joy to know that soon I will be a mother."
Princess Diana and Prince Charles divorced in 1996. They both cheated on each other, as in marriage. After the death of lady Di Charles married his longtime mistress Camilla Parker Bowles, with whom together to this day.
Comments
comments