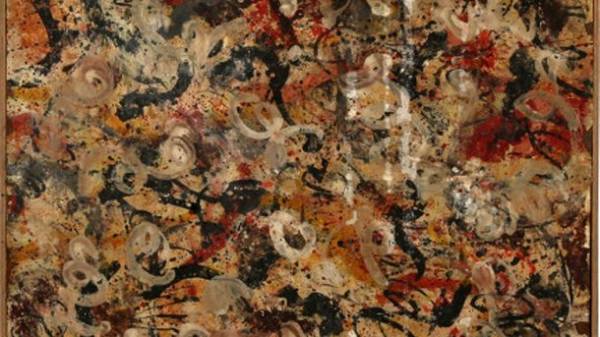 An elderly resident of the U.S. state of Arizona kept in his garage lost a painting by a famous artist Jackson Pollock, which is estimated at $ 15 million.
Gordon Cosgriff summoned the appraiser to know the value stored in his garage vintage poster of a basketball team "Los Angeles Lakers". Accidentally seeing an abstract painting, appraiser Josh Levine immediately suspected that it could be one of the works of Jackson Pollock, who died in 1956, reports the New York Post.
Levin has spent tens of thousands of dollars to conduct a chemical analysis of the painting and find out how she got into the garage of a pensioner. With these goals he even had to hire a private investigator.
It turned out that she was previously owned by the sister of Cosgrave, Jennifer, who in the 1950-ies lived in new York and was familiar with many representatives of the world of art.
After restoration the painting will be exhibited at the auction. It is expected that the final price can range from five to 15 million dollars.
Interestingly, the basketball poster that originally wanted to sell the pensioner, was valued at only $ 300.
Earlier it was reported that in the French city of Toulouse found the lost 150 years ago a painting by Caravaggio, valued at $ 135 million.
Comments
comments