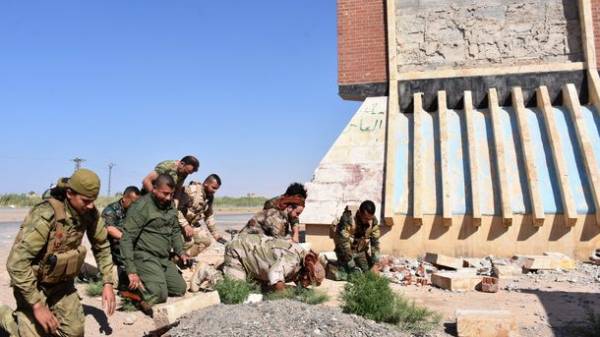 Troops of the U.S.-supported Syrian opposition (the"Democratic forces of Syria", SDF), which include Kurdish, broke the walls of the Old city in raqqa. About it reports Reuters with reference to representatives of the opposition, TV channel "112 Ukraine".
"SDF forces captured the suburb of al-Sanai advanced in the Eastern part of the city. Now their troops are in the historic part of the city, located in the center. They advanced to the walls, preserved in the city since the VIII century of our era," – said in the message.
North of the city SDF forces occupied the factory for the production of sugar, a complex of buildings seriously damaged.
According to recent estimates, the city remains 3 to 4 thousand fighters of the "Islamic state". The attack on the positions of militants with the air support aircraft of the coalition led by the United States.
As reported, on June 4, Kurdish militia launched an operation to liberate the Syrian city of al-raqqa from ISIL militants.
Comments
comments