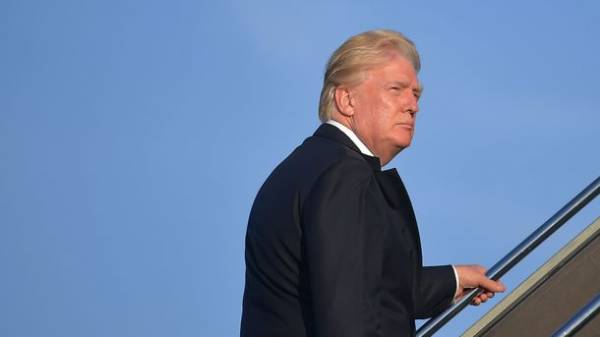 The Minister of foreign Affairs of Poland Witold Waszczykowski said that during the visit of US President Donald trump in Warsaw to discuss the issue of Russian-Ukrainian war in the Donbas.
As informs the Polish radio, is preparing for the us President's visit to Poland.
In particular, the Polish foreign Ministry suggests that the US President will arrive in Poland on 5 July in the evening, and the program of his visit will last until early afternoon hours of July 6.
Waszczykowski said that one of the points of trump's visit will be his personal meeting with President Andrzej Duda.
It is also said that if President trump to escort the delegation will hold meetings in a broader format. According to the Polish Minister, the American President may be accompanied by the defense and state secretaries Jamie Mattis and Rex Tillerson. In addition it is also possible that the arrival of the head of the national security Agency of the United States.
The Minister Waszczykowski added that among the topics of discussion will be bilateral relations, including economic cooperation, gas supplies, cooperation in the defence sphere and the Russian-Ukrainian war. Also will be discussed the situation in the middle East.
Waszczykowski said that, probably during the visit, the U.S. President will deliver an address to the poles in Warsaw. The American President may be to accompany a spouse.
Comments
comments