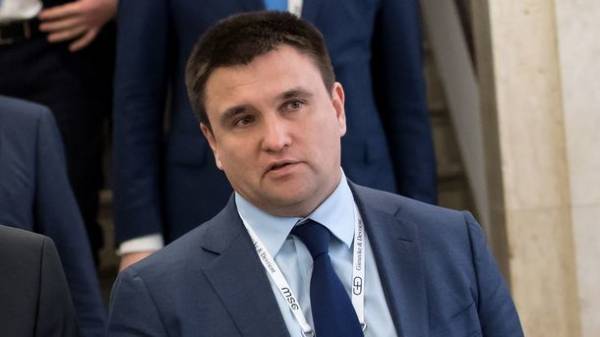 The Minister of foreign Affairs of Ukraine Pavlo Klimkin advocated the creation of a system of preliminary notification of the citizens of Russia about their intention to visit Ukraine.
"Visa is actually dying away, they depart. First, we are now used to biomatrices passports and must move to the fact that people go only for biometric passports. The second point that is important to me – that you go to many countries, and then you go online and say: I in 5 days food – so, really, Russian citizens have to go to Ukraine, you must create an appropriate platform and to control the entry, so that it was not completely uncontrolled," said Klimkin in the air of "1+1" on Monday morning.
According to him, after a political decision on the creation of such a platform, its development requires several months, after which it must be tested.
Klimkin stressed that the most important control on the border.
The Minister noted that visas for Russians could be set for a long time, however, the question arises of the inhabitants of the Crimea, the occupation authorities forced "to do a visa in their own country."
Also on the territory of Russia are citizens of Ukraine, and in the case of the introduction of the visa regime, the Russian authorities can push them to change citizenship.
"Our goal should be simple – to close the border, but in such a way that it was not a political call, and that the border was closed and that it didn't hurt the Ukrainians", – said Klimkin.
Earlier Pavlo Klimkin said that his Department in the case of a decision to introduce visa regime with Russia, are ready to implement it.
Comments
comments