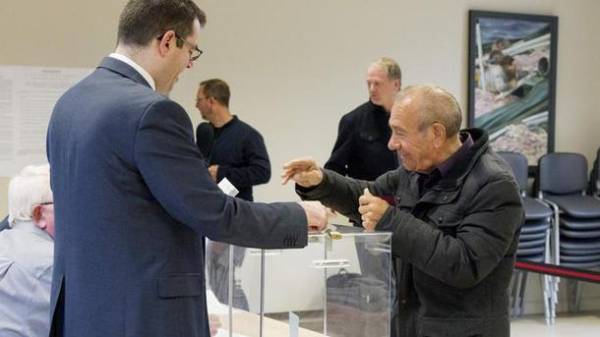 The vote in the first round of parliamentary elections began in France in the overseas territories of the country. It is reported "European true" with reference to Le Figaro. According to the newspaper, voters have begun to vote on the Islands of Saint Pierre and Miquelon. They need to elect a Deputy from among five candidates, including the current Minister of overseas territories Annick Girardin, which refers to a Radical leftist party. In these areas open four polling stations for 4971 of the voter.
Later, Saint Pierre and Miquelon to delocalise voters Guadeloupe, Martinique, French Guiana and French Polynesia.
In most parts of France polling stations will open on Sunday morning.
As you know, parliamentary elections in France in 2017 will be held in two rounds 11 and 18 June. They will elect the 577 members of the National Assembly of France.
According to the majority system, voting takes place not on the national lists and individual candidates in each constituency.
Earlier it was reported that French citizens who voted abroad in the first round of parliamentary elections, overwhelmingly supported candidates from the party of the new President of Emmanuel Macron.
Recall, the latest opinion polls indicate that the party Rules will get the most votes in the first round of parliamentary elections.
Conservative "Republicans" and their partners "Union of Democrats and independents" will receive 22% of the votes, while far-right national front is gaining 18 percent.
Also recall that one of the candidates for relegation is the main Putin's friend in the French Parliament Thierry Mariani, who was one of the key agitators for the recognition of the annexation of the Crimea in this country.
Comments
comments