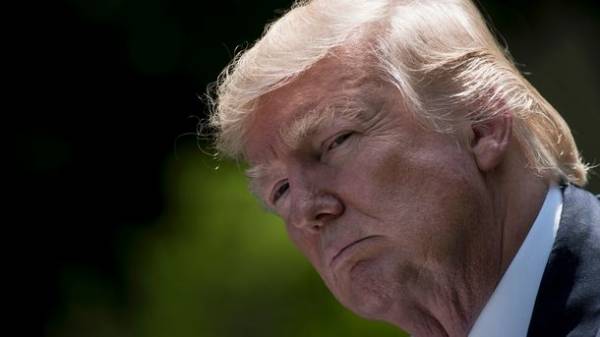 U.S. President Donald trump has accused Qatar of financing terrorism and demanded that middle Eastern States to put an end to this. On Friday, June 9, according to Reuters.
At a joint press conference with Romanian President Klaus Johannis trump said that Qatar has historically been a sponsor of terrorism "at a very high level."
"No civilized nation can not take abuse or allow this evil ideology to spread on its territory," said trump.
5 June Saudi Arabia, Egypt, Bahrain and the UAE announced the rupture of diplomatic relations with Qatar. They accused Doha of destabilizing the political situation in these Arab States as well as in support of terrorist organizations, including prohibited in Russia groups "Islamic state" and al-Qaida.
On the same day to four Arab countries joined in Yemen, Libya, the Maldives and Mauritius. June 6, Jordan lowered the level of relations with Qatar and Mauritania announced their breakup. The day after this decision the Union of the Comoros.
Comments
comments