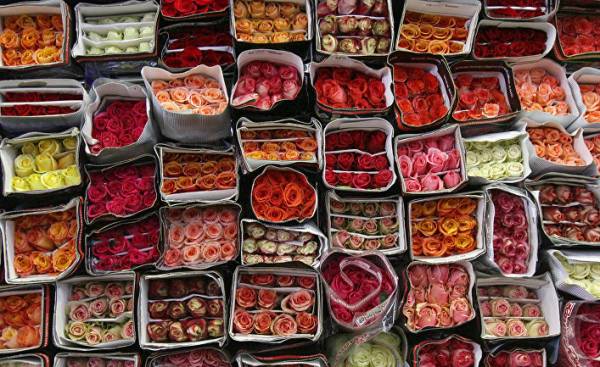 Across Moscow is full of flower shops. In comparison with Western countries in Russia, men give women flowers more often, so in the year it sold more than two billion colors. What is surprising is that most flower shops are open seven days a week and 24 hours a day all year round.
According to local media reports, in Moscow, about 1300 of floral shops that operate 24 hours a day; in the second largest city, St. Petersburg is about 600. In most cases, these stores are women of middle and old age in three shifts.
Elena, who owns a flower shop in the suburbs of Moscow, explains why her store is open 24 hours a day: "If I lose a night's income, I will concede tough competition with other stores". Research experts in this area showed that the night's revenue is 20% of total revenue.
Most flowers in flower shops is imported. A lot of expensive flowers that require constant lighting. For flowers to watch out even when the store is closed, so I can work 24 hours a day and make a profit. This position is shared by many businesses.
© RIA Novosti, Ilona Golovanitsky tent
Night most buyers are men. "Many men buy flowers drunk on the way home, to pacify the wrath of his wife," says Nina, working in a flower shop in Central Moscow.
Alexander, an employee at a foreign financial company located in the center of Moscow, buying flowers on the way home in those days, when delayed at work late. "Night flower shops useful in order to keep peace in the family," he says.
Some experts say that in the night flower shops committed crimes. In 2012 he was arrested the group, which transported drugs in vases. "In the flower business a lot of goods, which are imported illegally. Also, many evade taxes," says one of the leaders of the Japanese trading company.
Despite this, the government is not doing anything to night trade of flowers was carried out in the framework of any rules. One of the Russian scientists expressed the following opinion: "on the eve of the presidential election, the government fears discontent from the women." It is expected that the Russian market will continue to grow, which suggests that the number of flower shops working 24 hours a day, will increase.
Comments
comments