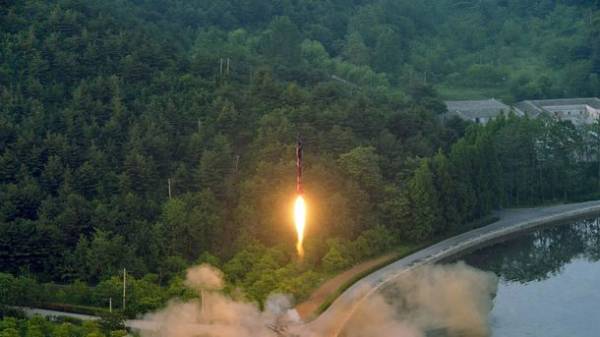 DPRK authorities stated that he had experienced on Thursday a new type of rockets, the launch of which was personally observed by the country's leader Kim Jong-UN, reports Yonhap news Agency citing North Korean media.
Released on Thursday, the missiles were antiship cruise missiles. They flew 200 km and fell outside of the exclusive economic zone of Japan.
The Central Telegraph Agency of Korea (KCNA) reports that this was the first missile test was first demonstrated at the April parade celebrating Kim Il-sung, the first leader of the DPRK.
The weapon was developed by the North Korean Academy of defense Sciences, which included in the sanctions list of the UN in relation to participation in nuclear and rocket programs of Pyongyang.
Made on Thursday launches have become the fifth missile test by North Korea after coming to power in may on winning the presidential elections in South Korea, moon Jae-In, said Yonhap.
Comments
comments