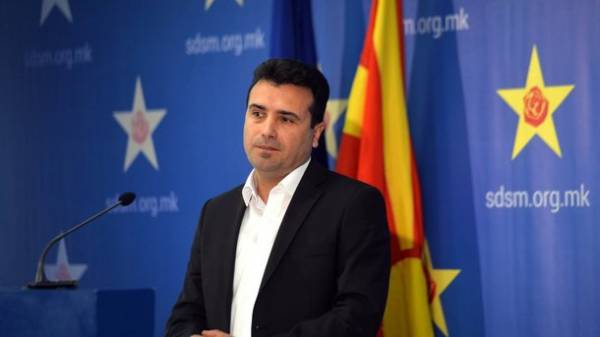 Prime Minister of Macedonia Zoran Zaev stated willingness to compromise regarding the name of the country for accession to NATO and accelerate integration into the EU. He stated this in an interview to a Macedonian channel MRI, reports "Ukrainian truth".
In particular, he expressed the readiness of Macedonia to join NATO under the name Former Yugoslav Republic of Macedonia, which Greece insists.
"There are two ways: or to solve a problem, or to join NATO under the temporary name, and then to continue negotiations with Greece on the issue, which calls her the name of our country," – said Zaev.
Recall that Greece believes that Macedonia stole the name from one of the Northern Greek provinces.
The dispute has been ongoing since 1991, since the independence of Macedonia, which until 1991 bore the name of the socialist Republic of Macedonia, do not cause resistance on the part of Greece. After 1991 Greece believes that the name of the state is the usurpation of the names of its historic province.
Because of the disagreement of Greece called Macedonia, the country can not join NATO and to start negotiations on EU membership.
Comments
comments