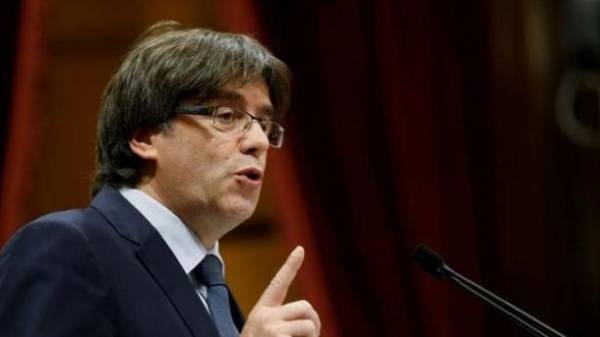 The referendum on secession of Catalonia from Spain will be held on Sunday 1 October this year. On Friday, June 9, said the head of the Catalan government, Carles Putteman, according to El Pais, reports "Ukrainian truth".
In the plebiscite the Catalans will be asked: "do you Want to Catalonia became an independent state in the form of Republic".
Pujdeme stressed that the referendum will take place despite the lack of support of the Spanish government that "until the last day" has not responded to negotiate on the referendum.
Earlier, Carles Pujdeme promised to hold a referendum on independence from Spain with the consent or without the consent of the Central government.
Earlier, the Spanish Prime Minister Mariano Rajoy has categorically rejected the possibility of any referendum in Catalonia's secession from Spain.
In December 2016, Spain's constitutional court unanimously approved the request of the government to suspend two resolutions of the Parliament of Catalonia to hold a referendum on independence for the province in 2017.
Comments
comments