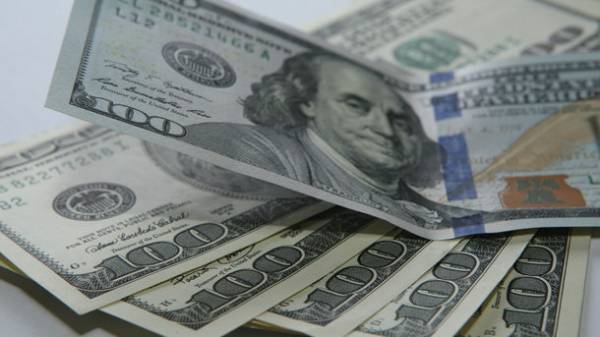 In Ukraine the last few weeks, increasing the exchange rate of hryvnia against the dollar. The reasons for this growth, experts say, several. First, farmers imported foreign currency into the country for sowing. Second, the dollar is losing its positions on the international currency markets. The website "Today" polled economists and found out how to change the rate of the national currency this summer.
Since the beginning of year the dollar exchange rate in Ukraine decreased from 27 to 26.2 USD. The main reason for the strengthening of the Ukrainian currency, the head of the analytical Department of Concorde Capital Oleksandr Parashchiy, – high earnings from agricultural products. In addition, agricultural companies plant in the country revenues in order to carry out the sowing.
In addition, political instability in the United States because of the constant scandals surrounding the new President of Donald trump and "weak" macroeconomic data in the United States led to gradual downfall of the American currency. "Although the success of such impeachment looks unlikely today, political tensions among the political elites of the USA further pressure on the dollar," – said a senior analyst "Alpari" Vadim Iosub.
According to "Alpari", the summer will continue the strengthening of the hryvnia and the dollar can be bought for 26 hryvnia or even less. "The growth of the dollar, which is possible in the second half of 2017, will be quite smooth. By the end of the year, the dollar is unlikely to exceed the range of 26.5-27 UAH", – predicts Vadim Iosub.
At the same time, Alexander para sure after a few weeks the hryvnia will change the trajectory of the dollar will rise. "We see that the volume of steel production the last months of fall, and prices on world markets are slightly reduced. Most likely, in the future, less than a month we will see that the hryvnia will weaken," explains the expert. In July, one dollar in Ukraine, according to the Concorde Capital forecast, can cost 27 hryvnia.
Recall recently one of the most influential business publications, The Economist included the hryvnia in the list of undervalued currencies. They estimate that one dollar in Ukraine has to cost 8.3 hryvnia. To such conclusions experts have come, having made the big Mac index. The basis is the cost of big Mac in the States and it is believed that the currency of any country he is in terms of dollars should cost the same. If there is more currency is overvalued to the dollar, less undervalued. So a big Mac in Ukraine is 1.54 dollars, that is 42 of the hryvnia. In American McDonald's Burger costs 5.06 USD. Taking into account the official exchange rate, analysts have calculated that the dollar should cost 8.3 hryvnia.
However, the likelihood that the dollar in Ukraine will again cost 8.3 hryvnia, Ukrainian analysts estimate as "very low".
Comments
comments