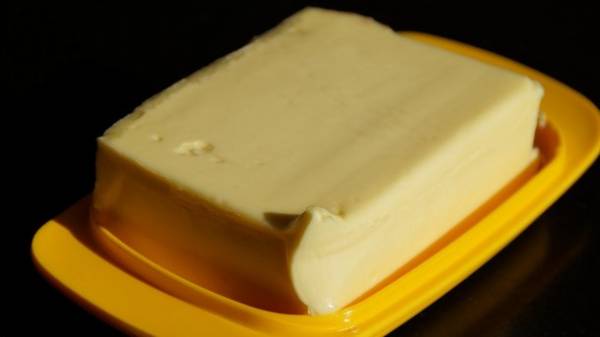 The Ukrainian enterprises on the year can increase the export of butter by about 50% due to the sustainable demand for these products in the world, announced the Council for food exports (UFEB) with reference to dairy market analyst Anna Burke.
"The continued high demand for butter and milk fats will stimulate the growth of export volumes of these products," said Burke.
The expert recalled that by the end of 2016 Ukraine has entered the world's five largest exporters of butter.
Thus, according to experts, Ukraine will retain these positions, as exports of butter and milk fat from Ukraine in recent years shows steady growth.
In April this year, the volume of Ukrainian exports of butter amounted to a record for this month of 1.9 thousand tonnes 506 tonnes for April 2016. Compared to March 2017, exports increased by 17%. In January-April 2017 the Ukrainian enterprises have exported 5.5 thousand tons of butter and dairy fat, which is the absolute maximum for the period.
The main buyers of these products in the reporting period were Morocco (23%, or $ 4.5 million.), Kazakhstan (13%, or $ 2.5 million.) and Moldova (11% or 2.3 million dollars).
As experts noted, export growth will contribute to a positive price trend in the global market. At the end of may, export prices New Zealand, USA and Australia ranged from a 4.7 to 5.7 thousand. per ton, while in may last year, the prices of New Zealand and Australia amounted to about 2.7 thousand./ton, and the United States – 4,5 thousand dollars./ton.
As reported, according to the State fiscal service, Ukraine in 2016 increased exports of butter by comparison with the previous year on 2,5% – to 12,1 thousand tons. Thus, according to the state service statistics, the production of butter in our country in 2016 decreased by 0.7% to 101 thousand tons.
As of mid-March of the current year Ukrainian enterprises used the quota for duty-free exports to the EU market by 50%.
Comments
comments