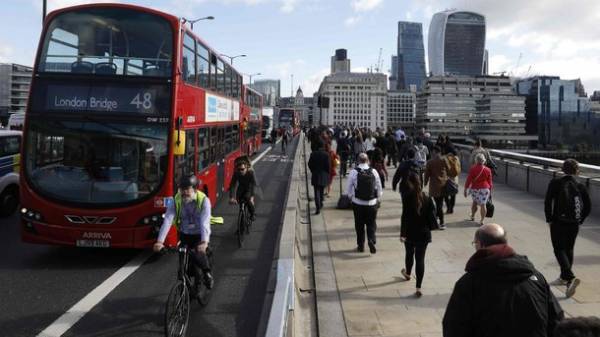 The terrorist attack, which took place on 3 June in Central London, was aimed at destabilizing the situation in the UK on the eve of parliamentary elections to be held on 8 June. This attack – a tactic of ISIS, the purpose of which is to support radical political forces, including anti-Islamist. About it told the "Today" political analyst Volodymyr Fesenko.
"In the case of the UK, we see that the purpose of these attacks is to destabilize the situation in the UK during the election campaign, provoking tension and weakening of the classical parties, the moderate political forces," – said the expert.
According to the analyst, the purpose of these terrorists is to strengthen the conflict and tension between the West and the Islamic world. Growing hostility between the Western world and Islam will allow organizations like ISIS are easier to attract in soybeans new supporters and to expand its influence, said Fesenko.
"If there are in power moderate political forces, if there is tolerance, peace in these countries, if Muslims will integrate into Western countries, not conflicting with them, this will lead to the extinction of this kind of extremist movements like ISIS, and others – said Fesenko, They thus want to increase conflict, aggression in the relationship between the Christian and Islamic world and to destabilise the situation during the election, to undermine the position of the ruling party, and labour, and moderate politicians, to strengthen the radicalization of British politics."
In addition, through acts of terrorism during the election campaign of ISIS attracts more attention because during the election, the resonance of such incidents is much stronger, they have more effect on public opinion, said Fesenko.
However, as the expert believes, the consequences of terrorist attacks during the parliamentary elections in Britain will be limited – at the moment in the UK there is a surge of nationalist sentiment. However, such actions of the terrorists to some extent blow to the Conservative party – its members were hoping for a landslide victory, but now this may not happen, says the analyst.
Recall that the evening of June 3 in London there was a series of attacks. On London bridge a truck crashed into pedestrians. The attack occurred in a restaurant near the site of the first attack. The British police reported about two incidents — in the area of Vauxhall and borough market. As a result of incident seven people were killed and 48 were injured. Responsibility for attack was assumed by the terrorist organization "Islamic state".
As reported, on 23 may, Prime Minister Theresa may raised the terror threat level in the country from serious to critical.
Comments
comments