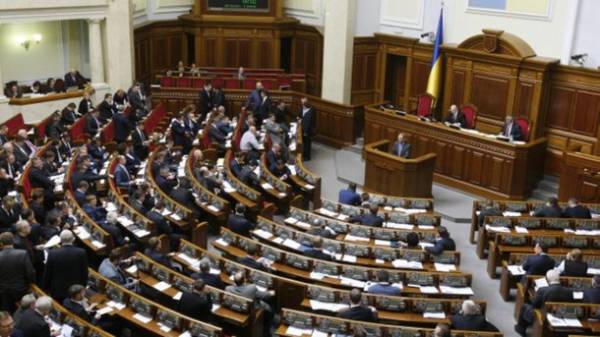 Parubiy ahead of schedule closed session of the Verkhovna Rada due to the insufficient number of deputies in the session hall
Chairman of the Verkhovna Rada Andriy Parubiy prematurely closed the current session of Parliament due to insufficient for decision-making number of deputies in the session hall.
The deputies failed to include in the agenda the bill on amendments to the criminal procedure code in connection with the ratification of the additional protocols to the European Convention on extradition.
It was voted only 132 deputies out of 325 registered in the session hall. While MPs in the debating chamber was actually a bit visually.
Then Parubiy initiated the discussion of this situation.
The representatives of some factions offered to call on the deputies to return to a sessional hall and to continue the work, and some argued for a preferential voting, to see the actual number of deputies present in the room.
Parubiy has announced that it will hold a rating vote "for the presence of the deputies in the hall." The results of such a vote, he said, will be published in the newspaper "Voice of Ukraine". He also stressed the inadmissibility of the lack of deputies on workplaces during working hours.
Ranked voted 213 MPs out of 320 registered in the session hall.
According to Parubiy, 213 deputies is not enough for the meeting on (as it is known, for making decisions is required minimum of 226 votes).
So, Parubiy was closed today's session of the Parliament and reminded that the next will start tomorrow at 10.00. The first question, he said, is the bill about the foreign policy of Ukraine and determination of the need for consolidation of Ukraine's membership in NATO.
Comments
comments