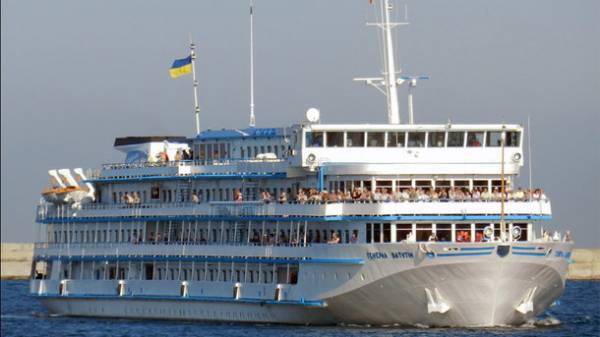 Released from Kiev ship "General Vatutin" should be in the port of Rostov-on-don, where he is moored, said the representative of the Federal Agency of Maritime and river transport.
"The liner passed the border control, is now on Board disembarked the pilot and started the wiring in Mercantalism, Taman channels already on the way out in the sea of Azov, where he will be roughly at midnight. He moves to the side port of Rostov-on-don. With the captain of the port had a conversation. They will take the ship, towards evening tomorrow, it works. Then it will determine which pier it will be moored, as well as those procedures which the ship will pass, because it comes under a foreign flag," — he explained.
Earlier it was reported that the ship "General Vatutin" suddenly refused entry into the port of Odessa and headed to the Russian city of Rostov-on-don.
Later it became known that the "General Vatutin" was taken in the Moldovan port of Giurgiulesti and sold. Passengers on it. A cruise to Odessa he also did not go.This information was confirmed by the President of the cruise company "Chervona Ruta" Yuri Sokolov, who previously rented a boat.
Read also: Ukrainian cruise ship "General Vatutin" instead of Odessa went to Russia
"After three and a half years of inaction, the investor decided to take the vehicle and sell or transfer it. All waited for better times. Unfortunately, they did not come. Changed the owner, now the ship under the flag of Belize. Was a Ukrainian, went under the Ukrainian flag. But two weeks ago was removed officially from the Ukrainian registry (courts). The new owner raised the flag of Belize, has received new documents on it and went," – said Sokolov.
Sokolov said that the ship was without tourists since October 2013.
Comments
comments