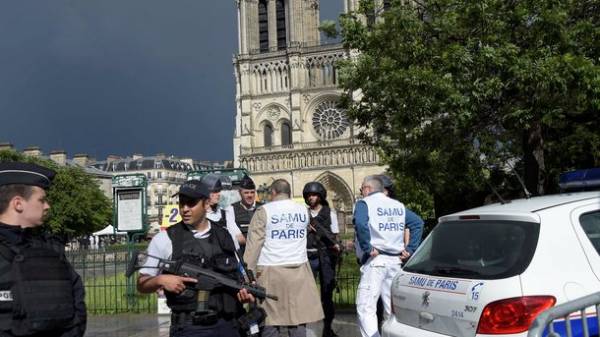 Locked in the Notre Dame Cathedral in Paris, the people left the building. This is the website of the newspaper Le Figaro, the TV channel "112 Ukraine".
At first it was reported that the Cathedral had about 900 people. The police decided to question them to find out if any of these people accomplice of a man, lashed out at police. To complete this procedure, visitors to the Church were asked not to go out.
As reported, the French officers took down a man who tried to attack close to Notre Dame Cathedral. The striker was injured.
As reported today in Paris near the Cathedral Notre-Dame, a man attacked police with a hammer and was injured by the shot. The attacker shouted: "This is for Syria!".
The police conducted the operation, the Prosecutor's office qualified the attack as a terrorist attack.
Comments
comments