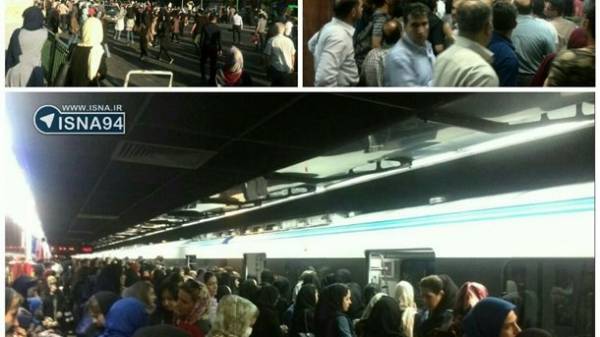 In the Iranian capital two trains collided, injured 48 people. This was reported by the Agency Tasnim, citing the country's Ministry of health.
The accident occurred at 18:15 local time on station "Trust" the second branch of the Tehran metro.
The train standing at the platform, was hit by another composition that followed him.
40 of the 48 victims hospitalized, several people suffered serious injuries.
The reasons of incident are established.
Comments
comments