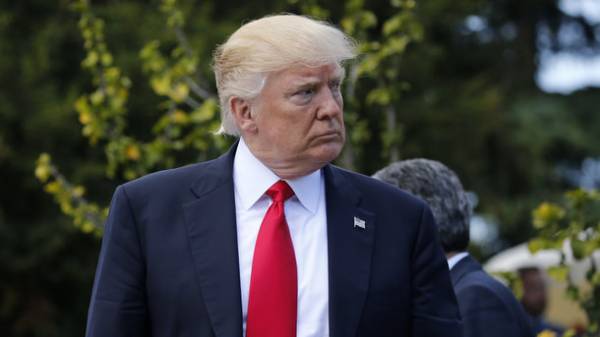 A Democrat of the U.S. house of representatives al green will soon launch a formal attempt at impeachment of the President of the United States Donald Trump. According to The Hill, reports "Ukrainian truth".
Democrat al green, Texas, prepares a written request with the proposal of impeachment, which should become the first official step towards the beginning of this process.
The publication notes that the application of green's little chance of support in the house of representatives, which is controlled by Republicans. However, this first step of green only emphasizes the growing anxiety among many Democrats against the President.
It is reported that green's criticism mainly focuses on the dismissal of the trump of James Comey, former FBI Director who conducted the investigation of Russia's intervention in the 2016 elections in the United States.
Earlier it was reported that Donald trump could fire Komi from-for activization of investigation of Russian interference in the elections of the President of the United States.
As you know, both intelligence Committee (US Senate and house of representatives) to investigate the relationship of the members of the campaign trump with Russia in the case of interference in the elections.
The FBI also is investigating about the Russian intervention and the campaign of trump.
Comments
comments