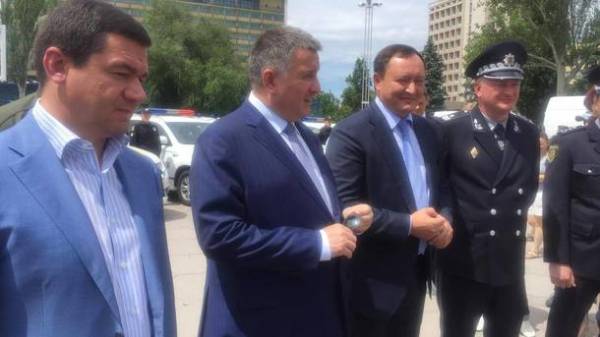 The national police of Zaporozhye region has demonstrated to the Minister of internal Affairs of Ukraine Arsen Avakov new assault boat joined the fleet of boats of the local water police.
The demonstration was held in the training center of Zaporozhye police "Wave".
Assault boat can reach the speed of 120 km/h. Police said that high speed boats will help them to deal effectively with the hijackers of boats, as well as poaching, which intensified in the Azov sea, where the sturgeon.
A police boat will be sent to the service of the river police in Zaporizhzhya, Azov sea in the near future.
At the moment water police of the region has three modern speed boats. In addition, the training center of Zaporozhye police "Wave" groups of special forces, mounted police and dog handlers of the National police of Zaporozhye region A. Avakov demonstrated the level of their combat training.
Comments
comments