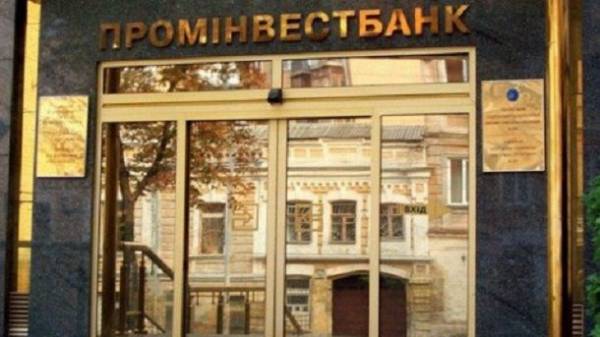 The most appropriate candidate for the purchase of assets of the Russian Prominvestbank in Ukraine is a Kharkiv businessman Alexander Yaroslavsky. It is the most "transparent" investor for the Ukrainian authorities. He has successful experience in the banking sector. Plans to Yaroslavl via PIB to restore lending to the real sectors of the economy.
This view was expressed by a member of the Ukrainian society of financial analysts Vitaly Shapran, commenting on the statement of Oleksandr Iaroslavskyi of intent to acquire the assets of the Ukrainian subsidiary of Russia's Vnesheconombank.
"I am convinced that the best owner for Prominvestbank one couldn't wish for. The portfolio Yaroslavl numerous successful investment projects. He has successful experience in the management of a Bank and banking business in Ukraine. DCH group brought to the market leaders JSCB UkrSibbank, which, after the sale to BNP Paribas continues to hold first position," says Shapran.
"Unlike the other contenders for the acquisition of assets of PIB, Yaroslavsky has a clear and specific goal. Prominvestbank necessary first of all for the revival of financial support to the real sectors of the Ukrainian economy. Yaroslavsky successfully develop acquired in 2016 Kharkov tractor plant, which, after a ten-month downtime resumed production early this year. The Bank will focus on lending to the industrial sector, the absence of which at the moment is very painful factor of the domestic economy," says Shapran.
He is convinced that the application of Aleksander Yaroslavskiy for the purchase of assets "Prominvestbank" will be approved by the Russian owner and without delay will be agreement at the national Bank of Ukraine.
"I think that the NBU will approve the application without any complications. Thus, to be filmed sensitive to the financial controller political question of the presence of Russian capital in the Ukrainian banking sector. Yaroslavl is known as an experienced Manager, patriot of Ukraine, who will be able to use the acquired assets for the economic development of our country", – concluded Vitaly Shapran.
Comments
comments