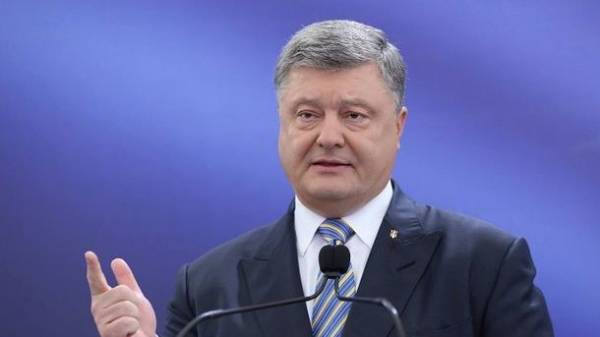 Every day around 14 thousand Ukrainians get biometric passports, and everything necessary will be done to reduce the cost of trips abroad, said the President of Ukraine Petro Poroshenko.
"Today I had a conversation with the leadership of the state migration service, the Minister of internal Affairs… in the middle If earlier, the number of Ukrainians who received daily biometric passports was 9-10 thousand, while today we have clearly reached 14 thousand in a day", – said Poroshenko in the air of ictv channel.
The President also expressed hope that the efforts of all branches of government will reduce queues at the borders.
"We together with the government, the Ministry of infrastructure are doing everything possible to reduce the cost of travel for Ukrainians. We will do everything to the cost of a ticket abroad was even lower than the existing tariffs in the state," – said the head of state.
In addition, Poroshenko said that those Ukrainians who do not intend to in the coming weeks to go to the border, you can "safely wait and queue (for passports) will be eliminated."
He explained that some of the difficulties and the queue was caused due to "physical printing capabilities of biometric passports and wmontowania chips with specific data of the citizen of Ukraine passport."
Comments
comments