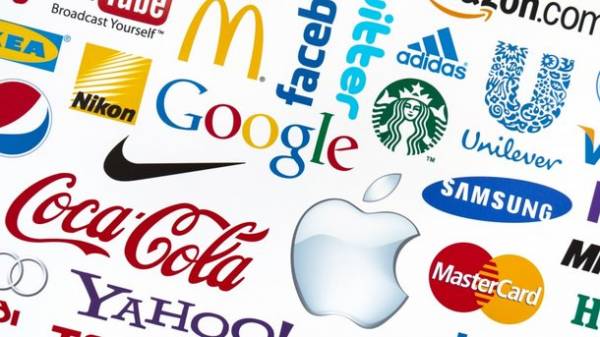 Google, Apple, Microsoft, Amazon and Facebook entered the top five most valuable brands in the world. This is evidenced by published an annual joint report of the British WPP companies Millward Brown and Kantar with the BrandZ Global Top 100.
The three leaders of this year remained unchanged, Amazon has managed to improve their performance and to rise from seventh to fourth place, while Facebook maintained its position. The revenue of these companies is 25% of the income of all 100 companies included in the ranking.
The aggregate value of the surveyed brands rose 8%, from 3.4 trillion dollars in 2016 to 3.6 trillion dollars in 2017.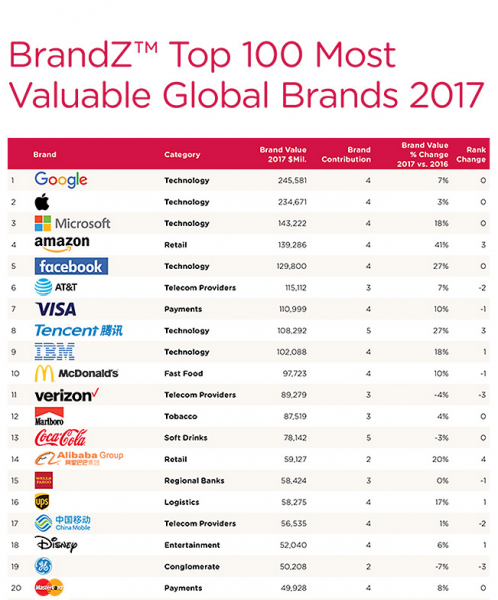 "In the ranking of The BrandZ Global Top 100 has dominated the Internet giants, which operate on the world stage from day one and built on powerful and innovative platforms," – said the head of BrandZ at Millward Brown, Kantar Peter Walsh.
In the study, analysts interviewed more than three million customers around the world about their attitudes to about 120 thousand of brands in 50 markets around the world. In addition, they considered various financial and business performance of companies.
Founded in 1971, WPP is working in the field of advertising and public relations. She owns a firm Kantar Millward Brown, which deals with the study of brands and provides consulting services in the field of brendovyh strategies, development and optimization of advertising and the study of brand equity.
Comments
comments