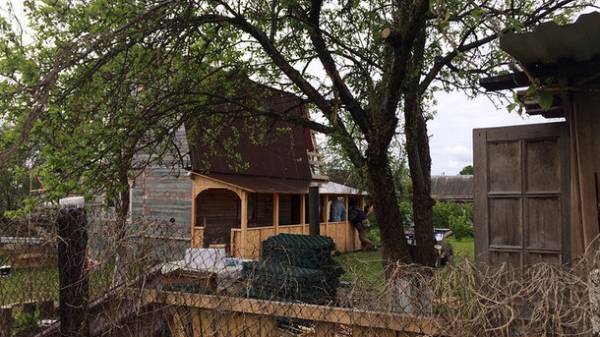 Investigators found the body of the ninth victim of mass murder on the territory of gardening Association "50 years of October" in the village of Redkino, Konakovskiy district of the Tver region of the Russian Federation.
As reported by the official representative SK the Russian Federation Svetlana Petrenko, "during the inspection of the scene adjacent to the home site in one of the machines in the baggage compartment was a woman's body found with gunshot wounds".
In total, the victims of the attack were four women and five men. The gunman was arrested with him, investigators are working.
According to preliminary data, at night the resident of Moscow, born in 1972, drank alcohol in the company of friends in a suburban house. During a feast between the guests has been domestic conflict, after which the suspect left, then returned with a hunting rifle fired several shots, resulting in a pre-killed nine people.
The survivors managed to contact law enforcement. Attacking it is detained, with it investigative actions are carried out, set all the circumstances and causes of the incident. Appointed forensic examination, including ballistic, genetic, forensic and medical.
On behalf of Chairman SK the Russian Federation Alexander Bastrykin, the case was submitted to the investigators of the Central apparatus of the investigative Committee, the team of investigators and criminologists of the Central office started inspection of the scene, utilizing the latest in forensic equipment.
"Already interviewed neighbors and other witnesses," – said Svetlana Petrenko.
Comments
comments